About Pharma Property Group
Pharma Property Group (PPG) is a specialized national commercial real estate brokerage firm providing investment services for drugstore landlords who own Walgreens, CVS and Rite Aid properties throughout the nation.
PPG has over $2.0 Billion in closing transaction experience and is one of the top brokerage firms in the country in drugstore property closing volume. Through relationships cultivated in closing hundreds of drugstore properties and by having an unparalleled drugstore marketing platform, Pharma Property Group provides their clients access to the largest pool of active drugstore sellers and buyers in the nation.
The firm's founder, Jason Stuart Pongsrikul, created the company to fill a void in the real estate brokerage sub niche of drugstores. Formed with the idea that the national drugstore market needs to be viewed as a freestanding entity within the sector of single tenant net leased assets, Pharma Property Group is now the premier national brokerage firm purely focusing on the "big three" major drugstore chains of Walgreens, CVS and Rite Aid.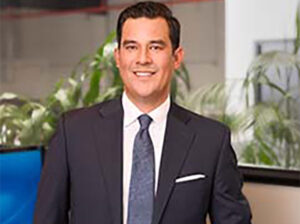 "Our aim is to educate and advise drugstore landlords by providing unparalleled market knowledge and insight to the drugstore national real estate market, therefore allowing our clients to make better informed investment decisions regarding their drugstore portfolio. We vow to always put our clients' needs before ours by providing honest and accurate counsel each and every day in 100% of our dealings."
– Jason Stuart Pongsrikul,
Managing Principal of
Pharma Property Group