Up until early 2018 there were about 4,500 Rite Aid stores throughout the country until Walgreens purchased roughly 1,900 Rite Aid stores primarily in the southeast and northeast.
Naturally the volume of Rite Aid property for sale has declined since there are only 2,500 Rite Aid stores remaining; however, there has also been a decrease in property closings as many investors are shying away from the chain due to credit downgrades and overall company health.
Rite Aid properties have been difficult to price since there is not much data on company sales. There is a 400 basis point spread on and the demand for them has been sporadic. Most of the Rite Aid for sale that we see closing are more infill locations with smaller price points that have inline market rents and a reasonable price per square foot.
After the sale of nearly half of the Rite Aid chain the majority of the stores remain in the northeast and west coast markets. The stores for sale in infill California markets are occasionally inline anchor locations and have a larger foot print than a typical freestanding drugstore. Most of the other Rite Aid locations for sale in secondary or tertiary markets of California and in the state of Washington are more typical freestanding drive thru buildings.
Rite Aid property for sale typically has 20 year initial terms with 5 or 10 year option periods.
Many Rite Aid leases can have up to 10% increases in the options or occasionally in the primary lease term which is much more than the typical Walgreens or CVS leases. As Walgreens continues to either re-brand or close the 1,900 plus Rite Aid stores they purchased, there should begin to be more clarity and predictability with Rite Aid properties for sale. This stability should lead to a more consistent pricing market for Rite Aid properties allowing for lenders and investors to come back to purchasing Rite Aid properties on a regular basis as in the past.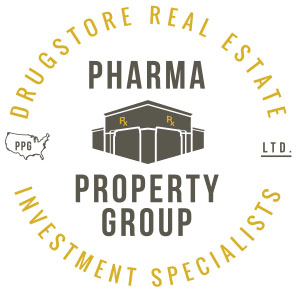 Pharma Property Group (PPG) has over $1 Billion in closing transaction experience and specializes in providing commercial real estate services to landlords who own properties occupied by Walgreens, CVS and Rite Aid. Pharma Property Group is one of the top brokerage firms in the country in drugstore property closing volume and has an unparalleled drugstore marketing platform providing access to the largest pool of drugstore landlords in the nation.
Jason Pongsrikul Pharma Property Group
5322 Banks Street San Diego, CA 92110
www.pharmapropertygroup.com
Office: (619) 297-0055